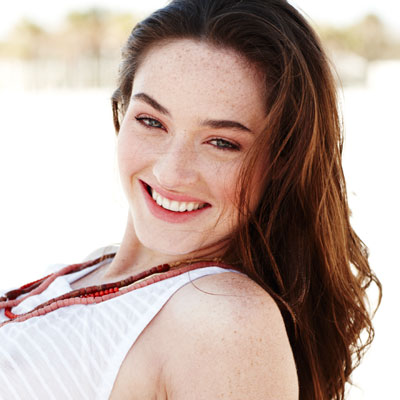 What's the easiest way to get a glow?
By Jennifer Goldstein
From Health magazine
You know not to bake in the sun, but you want to look like you've been outdoors. Here, Kristen Haines, owner of Euphoria Spa in New York City, shows you how.
For an instant glow: Use a tinted self-tanner, which bronzes on contact and develops into a faux tan overnight.
To build up to bronze: Apply a gradual-tanning lotion, every morning after you shower; your tan will appear after a few days of use.
Whichever method you choose, "apply plenty of product—stingy application causes streaks—and wait 10 minutes before dressing," Haines says.
How can I look great in no time?
It takes just one product—a multi­purpose cream for eyes, cheeks, and lips—to look gorgeous in summer. "Just blend the cream over cheeks and eyelids, then press it onto lips to create a stain," New York City makeup artist Jenna Menard says. Here's how to find your best shade.
Fair skin: Go for a soft-pink makeup stick
Medium skin: Use a warm-rose makeup stick
Dark skin: Pick a berry-colored cream
What's the trick to making my hair behave when it's humid?
It depends on your texture, celebrity stylist Tippi Shorter says.
Fine and straight: Prevent hair from going limp by styling as usual, then lifting sections and misting roots with a dry shampoo.
Waves or curl: To fight frizz, distribute mousse through wet hair, then air-dry, Shorter says.
Coarse or textured: Sun can dry hair and make it dull. So rub a serum between palms, then skim them over your style for shine.
Related Post