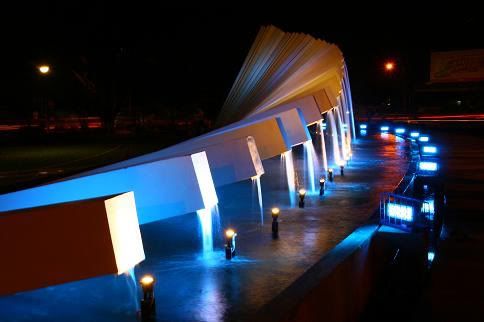 A few day a go, on my tour of duty, I took some great pictures at Surabaya' gate. What a beautiful landscape.
Surabaya (pronounced [surəˈbaja]) (formerly Soerabaia) is Indonesia's second-largest city, and the capital of the province of East Java. It is located on the northern shore of eastern Java at the mouth of the Mas River and along the edge of the Madura Strait.
To Indonesians, it is known as "the city of heroes", due to the importance of the Battle of Surabaya in galvanising Indonesian and international support for Indonesian independence during the Indonesian National Revolution. In 2007, the population of the city was approximately 3 million.
So nice ? Wanna go there? Please come to Surabaya
Related Post