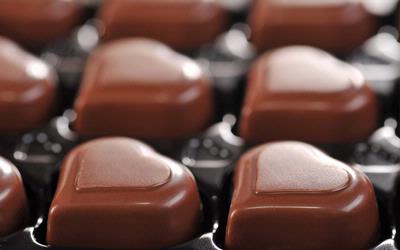 Content of antioxidants in dark chocolate (dark chocolate) has long been known to have significant benefits for the heart. The latest research reveals dark chocolate could lower cholesterol levels in people with diabetes mellitus.
People with diabetes often have high cholesterol levels. It is known that high cholesterol in the blood is one factor that makes a person affected by heart disease and stroke. A study at the Hull University found that people with diabetes who ate dark chocolate cholesterol levels decreased.
They found polyphenols in dark chocolate is one factor that can lower cholesterol and prevent heart disease. Research scientists from the UK that involved 12 people with diabetes mellitus. By a team of experts, patients were asked mengonsumi polyphenol-rich dark chocolate for 16 weeks.

As a result, there was a slight increase in total cholesterol, with reductions in bad cholesterol and increase good cholesterol. 'Chocolate contains high kokoal should be part of the consumption patterns of people with diabetes,' said Professor Steve Atkin, researchers say.

Nevertheless, the body of diabetes Britain did not want to rush to recommend a dark brown to frequently chewed by diabetes. Because the fat and sugar content in dark chocolate can aggravate diabetes. In other words, for people with diabetes actually mudharatnya dark chocolate more than the benefits.

Related Post