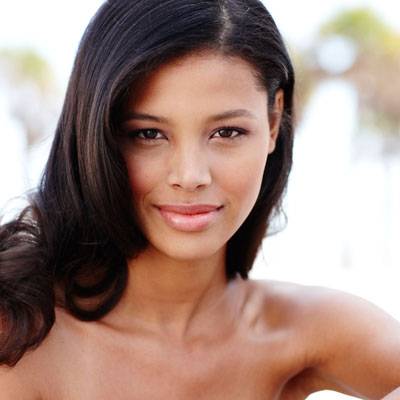 Be a natural beauty

By Jennifer Goldstein
From Health magazine

You don't need harsh chemicals—or tons of time—to get shiny, healthy hair and smoother skin. Just steal these gentle, back-to-basics moves to start looking your best.

Skin secrets

•For a radiant complexion, slice a few grapes in half and rub the cut sides over clean skin. "The fruit acids are natural exfoliators," explains Regine Berthelot, head aesthetician at the Caudalie Vinotherapie Spa at The Plaza in New York City.

•Wake up tired, puffy eyes with a chilled eye cream (store yours in the fridge). Apply it from the outer corners of your eyes toward your nose. "This helps drain excess fluid in the area," says Annet King, director of global education at Dermalogica.

•Zap blemishes with two ingredients homeopaths have used for centuries: anti-inflammatory arnica and antibacterial tea tree oil

•Stay protected by applying a moisturizer with black tea extract before sunscreen; studies show the ingredient decreases the effect of UV radiation on skin and may help prevent sunburns.

•Make a facial mask more effective by applying it in the shower, where steam opens pores so ingredients can penetrate. Smooth Sanítas Skincare Papaya Pineapple Mask over your face halfway through your shower, then rinse before you get out.

•Get bronzed without the sun—or self-tanners. Mix 1 teaspoon organic sunscreen and a pinch of loose mineral bronzer in your palm, then blend it over your face for an instant (protective!) glow.

•To firm your jaw, neck, and throat, yoga expert and instructor Annelise Hagen suggests doing this "Kiss the Ceiling" move every day: slowly tilt your head back, pucker up, and try to kiss the ceiling; repeat 4 times.

Hair helpers

•Treat your parched strands to a hydrating mask with all-natural olive oil.

•Preserve your hair color by avoiding shampoos that contain sulfates. "They're a form of detergent that can fade color or make it brassy," according to cosmetic chemist Alec Batis. Try Back to Basics Blue Lavender Color Protecting Shampoo.

•Make curls soft and touchable by raking a palmful with organic orange extracts throughout damp hair. Let tendrils air-dry without touching them for a frizz-free finish, suggests Mara Roszak, an L.A.–based celebrity stylist.

•Create tousled waves with this trick from stylist John Masters: dissolve 1 tablespoon sea salt in a spray bottle filled with 8 ounces warm spring water, then add 10 drops of organic lavender oil; shake well, then spritz on damp hair and let it air-dry.

• Add shine by distributing a few drops of Josie Maran Argan Oil Hair Serum throughout damp hair. The star ingredient, organic argan oil, makes strands glossy but won't weigh them down.

• Prevent breakage in chemically treated hair by applying a rich, protective styling cream before you use hot tools.

•Fight frizz with alcohol-free moisturizing stylers. "Well-hydrated hair can't take in additional moisture from the air, so it doesn't frizz," says stylist Dickey, founder of Hair Rules.

•Strengthen hair with a mayo mask (its cholesterol plumps the cuticle, Rusk stylist Sean James says): comb 1/2 cup mayo through wet hair, wait 15 minutes, and rinse with cool water; shampoo as usual.
Related Post