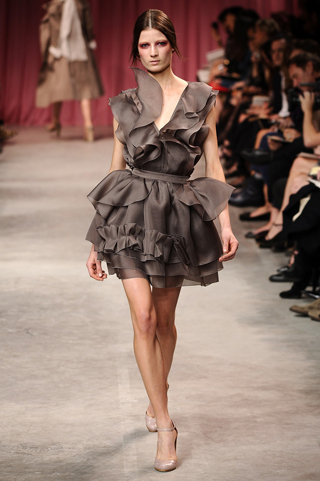 a light, swirly, frilly dress.
Here are some of Nina Ricci's collection: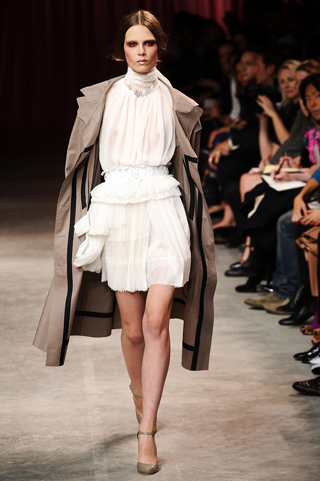 the taped seams on the inside of this trench. I did that for my whole graduate collection at St Martins, it is such a beautiful, and practical, detail.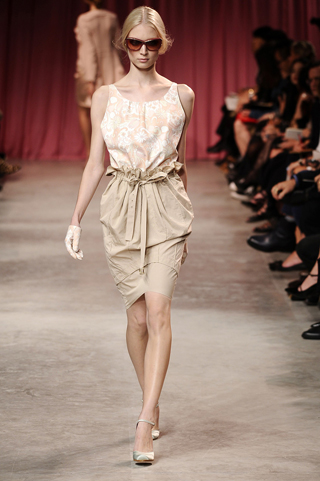 those paper bag waist skirts, they look great.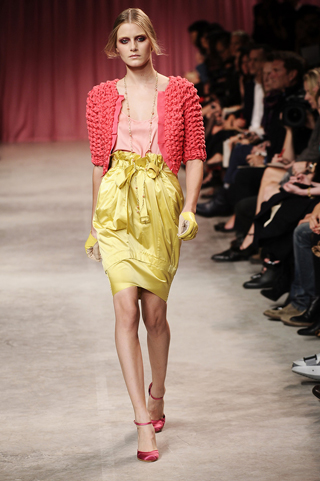 an coral boucle knit cardigan and yellow satin!
Related Post